Specifications

Family of 20 different heterogenous proteins 40-70 kD NW
All epithelial cells contain cytokeratins, but different types of epithelium contain different keratin profiles
Low MW found in simple and glandular epithelium; High MW found in complex stratified epithelium
CK cocktails cover the widest range of kD weights

Staining pattern

Cytoplasmic Anomalous CK expression:
melanomas
smooth muscle cells and smooth muscle tumors
astrocytes and astro. tumors (glioblastoma multiforme)
endothelial cells and angiosarcomas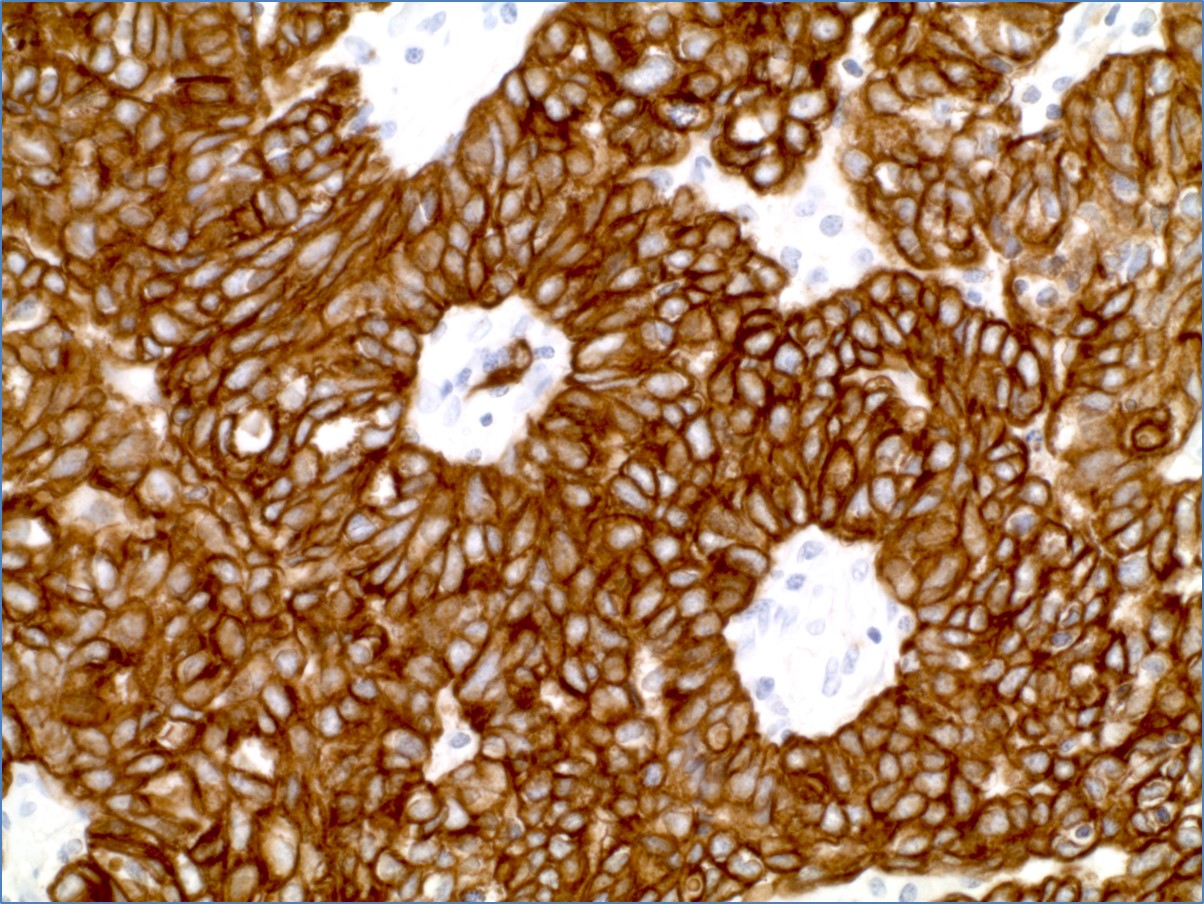 When a routine CK is ordered, a cocktail of 3 different cytokeratins is automatically used: AE1-AE, CAM5.2 and CK18.

References
Moll et. al.; The Catalog of Human Cytokeratins: Patterns of Expression in Normal Epithelia, Tumors and Cultured Cells; Cell 31:11-24, 1982.