Director: Stanley McCormick, MD
Technical Advisor: Andrielle Sarkinen, MLS(ASCP)CM
The Allina Health Laboratory Flow Cytometry Department provides immunophenotyping and DNA ploidy analysis, serving as a reference laboratory for clinical outreach work and clinical research projects.
Resources
Flow cytometry immunophenotyping panels & tubes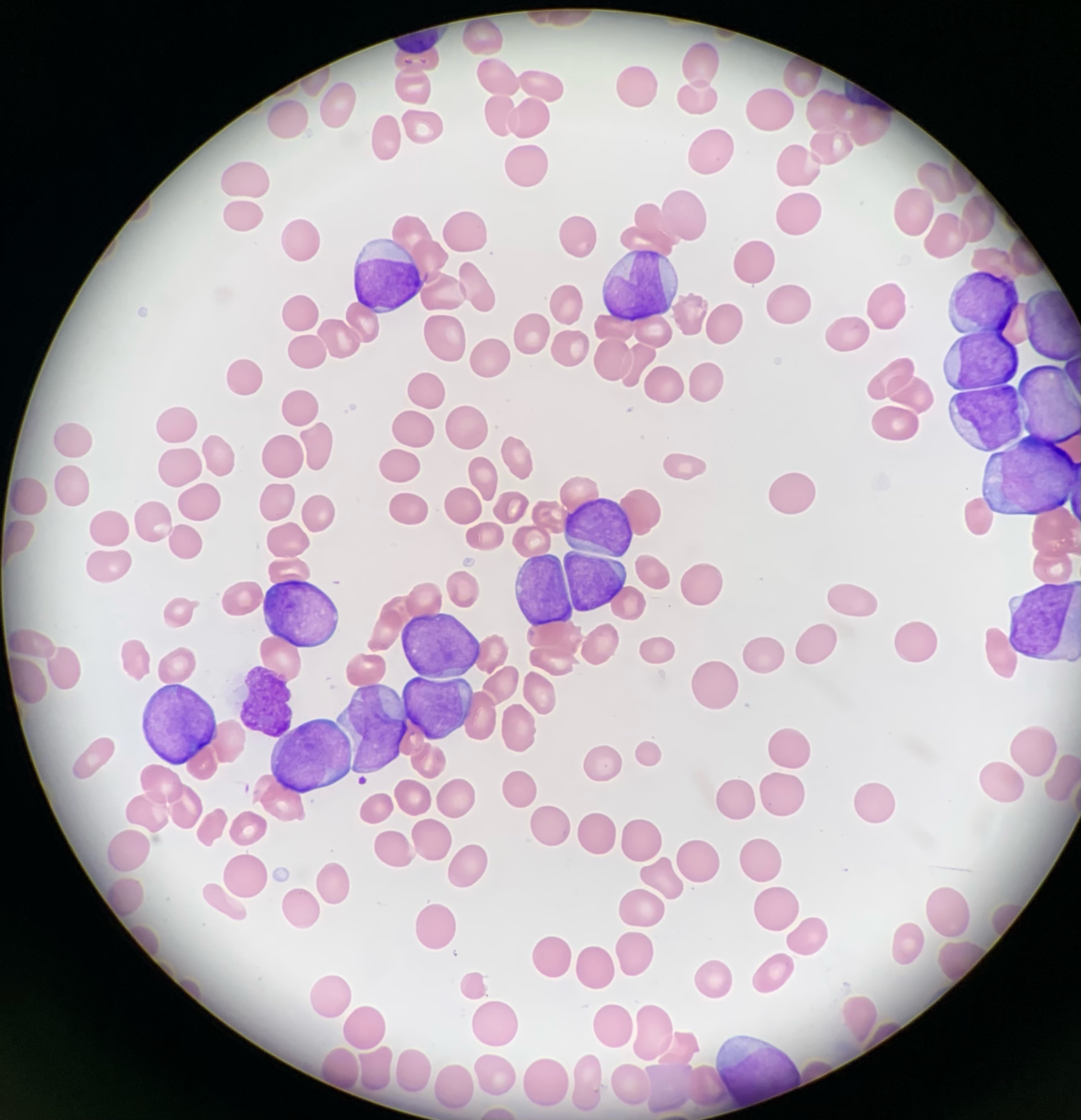 Neoplastic cells (such as the blasts on this blood smear) are submitted for immunophenotyping to determine cell lineage and phenotype (Photo courtesy of Allina Health Laboratory Special Hematology Department).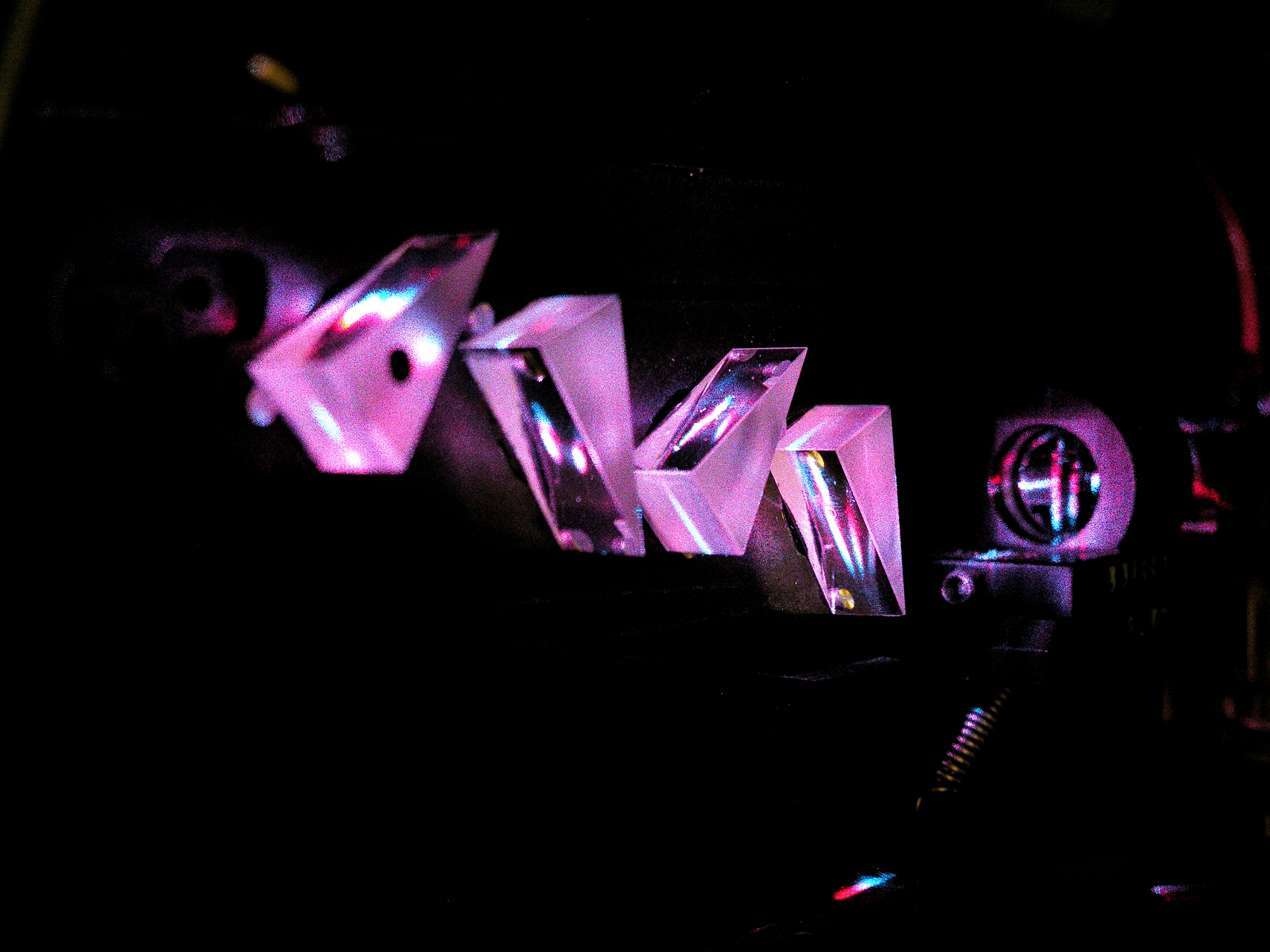 Light emitted and scattered by cells traveling through the flow cell is detected and converted to an electronic signal inside the Canto II flow cytometer (Photo courtesy of Avis Peters, MT(ASCP), SCYM).