Specifications
Zinc finger transcription factor involved in development of normal neuroendocrine cells throughout the body and involved in tumor neuroendocrine differentiation.


Staining pattern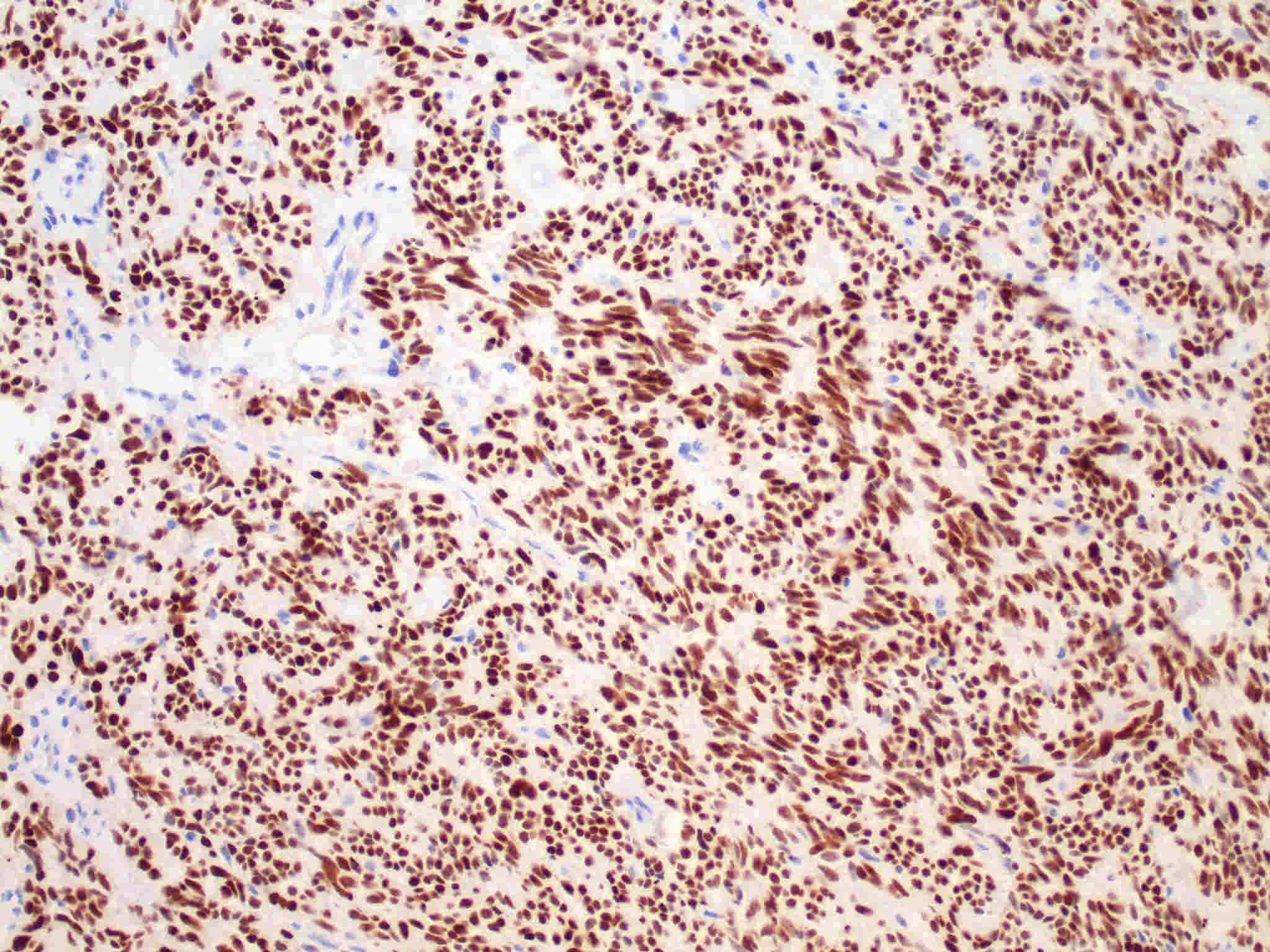 References
Ames HM et al. INSM1 expression is frequent in primary central nervous system neoplasms but not in the adult brain parenchyma. J Neuropathol Exp Neurol 2018;77(5):374-382.
Fujino K et al. INSM1 is the best marker for the diagnosis of neuroendocrine tumors: comparison with CGA, SYP and CD56. Int J Clin Exp Pathol 2017;10(5):5393-5405.
Lilo MT et al. INSM1 is more sensitive and interpretable than conventional immunohistochemical stains used to diagnose merkel cell carcinoma. Am J Surg Pathol 2018;42(11):1541-1548.
Rosenbaum JN et al. A novel immunohistochemical and molecular marker for neuroendocrine and neuroepithelial neoplasms. Am J Clin Pathol 2015;144:579-591.
Rooper LM et al. INSM1 demonstrates superior performance to individual and combined use of synaptophysin, chromogranin and CD56 for diagnosing neuroendocrine tumors of the thoracic cavity. Am J Surg Pathol 2017;41(11):1561-1569.
Yoshinda et al. INSM1 expression and its diagnostic significance in extraskeletal myxoid chondrosarcoma. Mod Pathol 2018;31:744-752.